May 18, 2017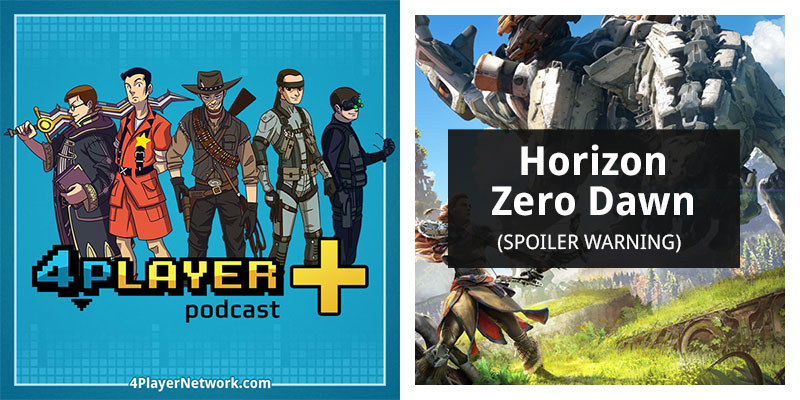 Nick is joined by several special guests from the community and overseas Staff to delve into the nitty gritty of what makes Horizon Zero Dawn such a thrilling experience! We cover the incredible combat and traversal systems, the world itself, and the story; all features that work in tandem to make this one of the year's best so far!
**(If you have not yet finished the game, please be aware that this discussion does not focus on spoilers but we do not shy away from them either. Recommended listening after you have completed the game).
---
---
On this episode:
Horizon Zero Dawn
Link Dump:
This episode was recorded in our Discord Voice Channel and spectated by our paid supporters on Patreon.
---
Don't forget to help our cause by subscribing to the show via your preferred content subscription service (iTunes, SoundCloud, RSS, etc). Click here to Learn How to Subscribe!
Enjoy the show? Let us know how you feel about the topics discussed in the comments below! We'll address your comments and questions during the first 10 minutes of next week's podcast! Involvement with the show via the comments automatically enters you in the monthly giveaway as well!