Sep 1, 2015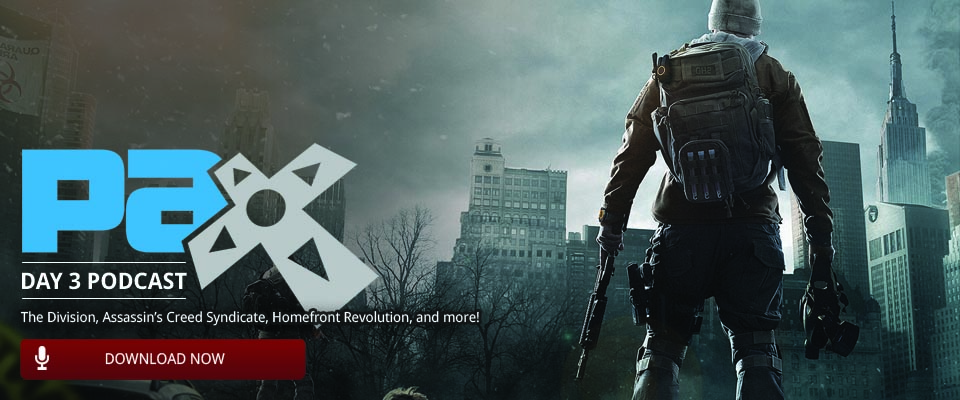 Our final day of PAX Prime 2015 coverage put us in the path of some big titles slated for release in 2015 and beyond! We took a tour of the Ubisoft booth and played Rainbox Six Siege, Assassin's Creed Syndicate, and even The Division! Chris also elaborates on the state of Homefront: The Revolution and we squeeze in a few more indie games that caught our eye. It's been a great PAX and we look forward to getting our grubby little hands on these games as they hit shelves!
PAX Prime 2015 (Day 3) - [download]
Discussion:
Rainbow Six: Siege
The Division
Assassin's Creed Syndicate
Homefront: The Revolution
Tinertia
The King's Bird
Abzu
Pollen
CupHead
and more...
Link Dump:
Enjoy the show? Let us know how you feel about the topics discussed! Don't forget to subscribe to the show on iTunes to get each show as soon as it releases! As always, thanks from all of us here at 4player!