Sep 17, 2015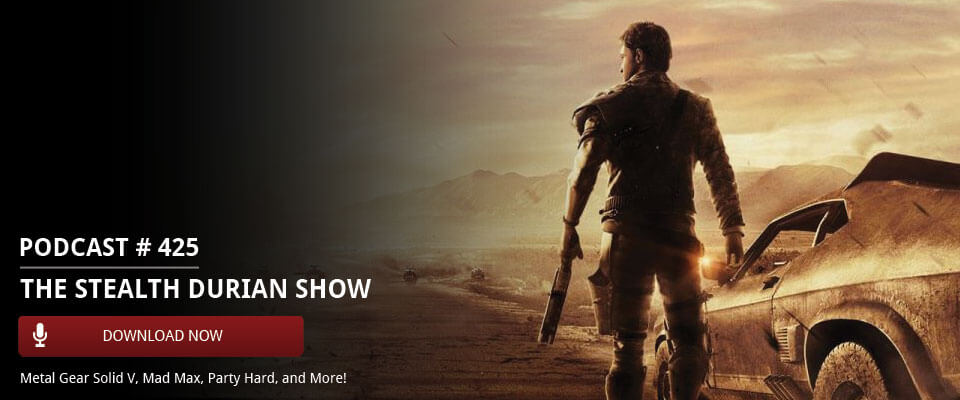 The 2015 gaming hurricane continues as we delve even deeper into the glory of Metal Gear Solid V. We also go back to the series roots and briefly discuss The Twin Snakes following Nolan and Krispy's mini Project M this past weekend. Nick and Kris debate the merit of Mad Max and Nolan dishes out sweet sweet murder in Party Hard. Oh god... there's more! Lovers in a Dangerous Spacetime, Super Mario Maker, and even a sudden deluge of movies like John Wick and Goodnight Mommy get some exposure.
Discussion:
Metal Gear Solid: The Twin Snakes
Metal Gear Solid V: The Phantom Pain
Mad Max
Party Hard
Lovers in a Dangerous Spacetime
Super Mario Maker
and more...
Link Dump:
Learn more about our the return of the Revival Club Podcast
Check Out our Updated Patreon Campaign
Enjoy the show? Let us know how you feel about the topics discussed! Don't forget to subscribe to the show on iTunes to get each show as soon as it releases! As always, thanks from all of us here at 4player!