Sep 24, 2015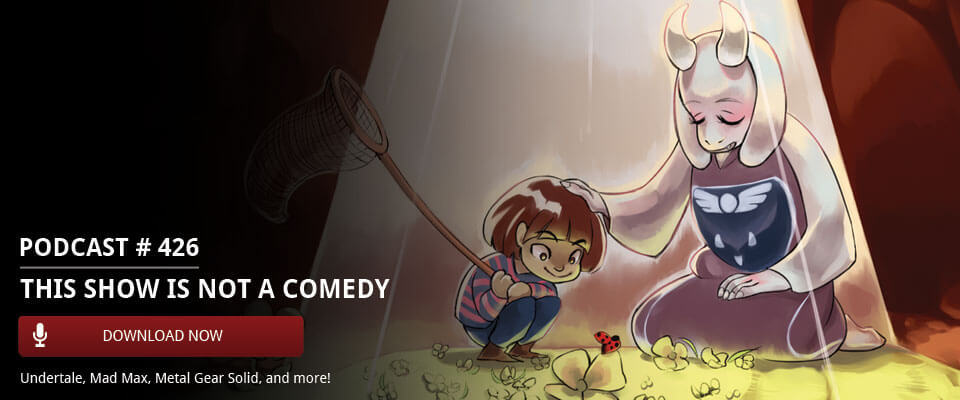 Jack joins the crew this week to discuss the "joys" of PC gaming, the state of open world game design, and the madness that is Metal Gear Solid 3: Snake Eater! The great Mad Max debate continues and Brad falls in love with a charming little RPG called 'Undertale'. Krispy also weighs in on his feelings regarding Until Dawn.
Discussion:
The "Joys" of PC Gaming
Shovel Knight DLC
Mad Max and the State of Open World Game Design
Undertale
Until Dawn
Metal Gear Solid 3: Snake Eater
and more...
Link Dump:
Enjoy the show? Let us know how you feel about the topics discussed! Don't forget to subscribe to the show on iTunes to get each show as soon as it releases! As always, thanks from all of us here at 4player!