Oct 25, 2015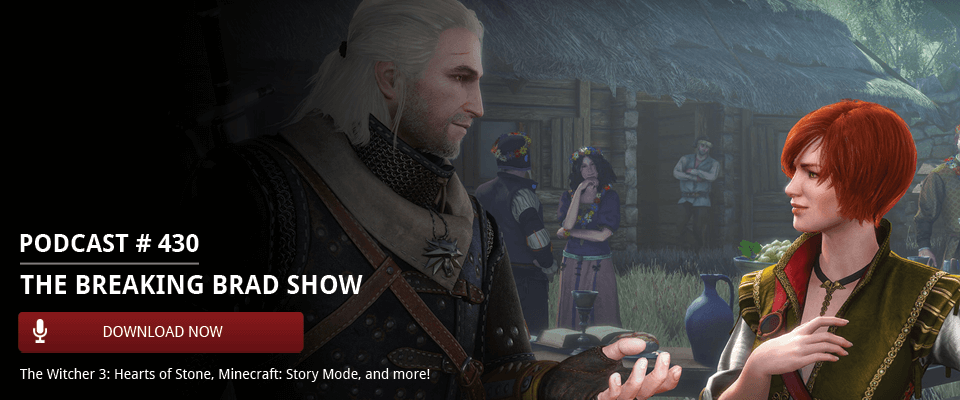 In Nick's absence this week, our good friend Mike stops by to talk about the big Witcher 3 DLC, Hearts of Stone! In a surprise twist, we talk Guitar Hero Live and it's GHTV mode (not to be confused with HGTV) and Nolan even tried out the first episode of Minecraft: Story Mode from Telltale!
Discussion:
The Witcher 3: Hearts of Stone DLC
Guitar Hero Live
Minecraft: Story Mode
and more...
Link Dump:
Enjoy the show? Let us know how you feel about the topics discussed! Don't forget to subscribe to the show on iTunes to get each show as soon as it releases! As always, thanks from all of us here at 4player!