Nov 6, 2015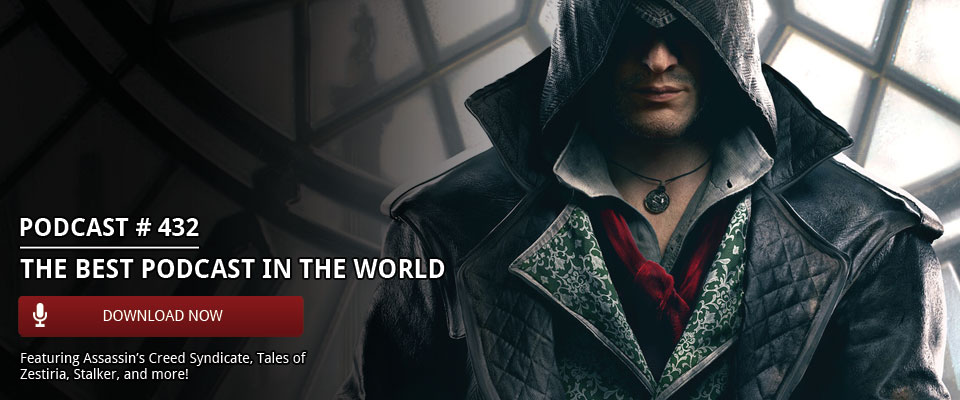 Brad makes a bold claim right from the get go but I am inclined to agree. As we all hunker down and prepare for the arrival of Fallout 4, we continue our initial impressions of Assassin's Creed Syndicate which has sunk it's teeth in deep on 3 out of the 4 podcasters. Brad gives us the low down and Tales of Zestiria and we discuss our Subscriber of the Month's game of choice, Stalker: Call of Pripyat! We also cover the recent debut of Nier 2 gameplay footage and the announcement of Outlast 2 coming in 2016.
Discussion:
Tales of Zestiria
Assassin's Creed Syndicate
Stalker: Call of Pripyat
Binding of Isaac: Afterbirth
White Day
Outlast 2 Announcement
Nier Gameplay Footage
and more...
Link Dump:
Enjoy the show? Let us know how you feel about the topics discussed! Don't forget to subscribe to the show on iTunes to get each show as soon as it releases! As always, thanks from all of us here at 4player!