Nov 19, 2015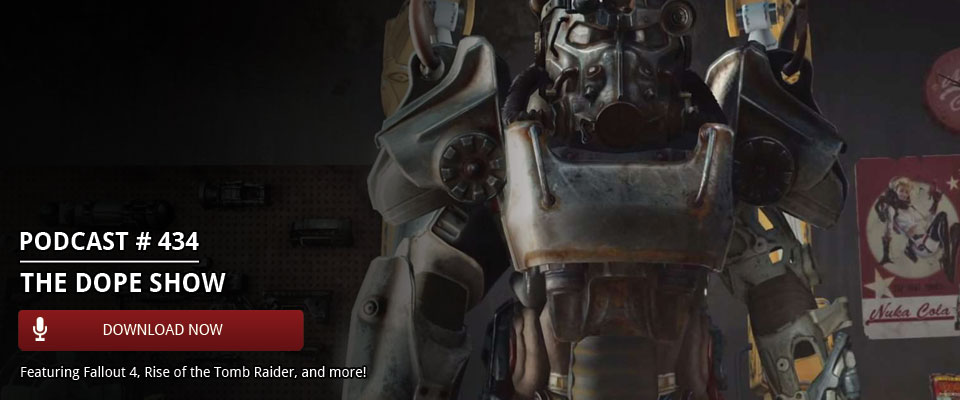 The gaming apolocalypse has begun. Fallout 4 is out in the wild and lives are being ruined (or that's what the internet is telling me at least). Even with hours of playtime, we have all barely scratched the surface but there is a ton to talk about. Brad and Nick also talk at length about their enjoyment of Rise of the Tomb Raider and rage at the disastrous release date that Microsoft chose for the game.
Discussion:
Fallout 4
Rise of the Tomb Raider
The Legend of Zelda: Triforce Heroes
NEWS: The Legend of Zelda: Twilight Princess HD
NEWS: Valkyria Chronicles is Making a Comeback (?)
and more...
Link Dump:
Enjoy the show? Let us know how you feel about the topics discussed! Don't forget to subscribe to the show on iTunes to get each show as soon as it releases! As always, thanks from all of us here at 4player!