Jan 29, 2016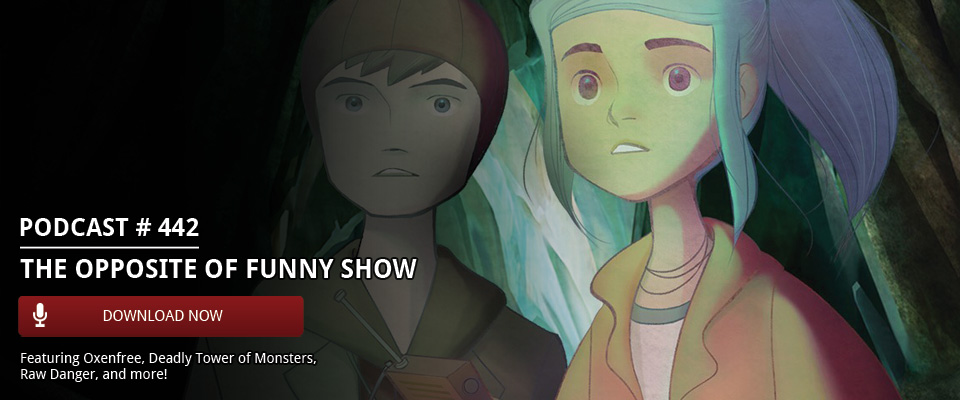 Carlos returns to the couch this week after an extended stay in Mexico and despite what the title may imply, humor is in fact featured on this episode. Unfortunately, the same can not be said of Deadly Tower of Monsters despite being an otherwise delightful experience. Other games this week include a small horror-adventure game by the name of Oxenfree and our Supporter of Month's game of choice, Raw Danger... which is strangely reminiscent of Deadly Premonition... in the best way possible.
Discussion:
Doom
Oxenfree
Deadly Tower of Monsters
Raw Danger
and more...
Link Dump:
Going to PAX South? Come Hang Out on Saturday! Click for Details.

Visit the 4Player Merch Store!

4Player's 2015 Game of the Year Content
Enjoy the show? Let us know how you feel about the topics discussed! Don't forget to subscribe to the show on iTunes to get each show as soon as it releases! As always, thanks from all of us here at 4player!