Mar 10, 2016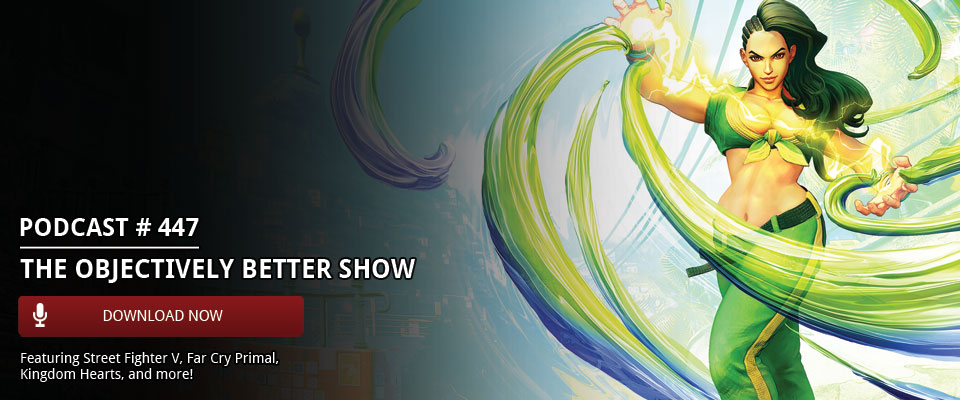 Brad's recent obsession with Street Fighter is to thank for this week's foray into the fighting game scene. We ask the important questions like: "Why does newcomer, Laura, share so many strange similarities with Blanca?" and "Why the hell doesn't Nick know how to do a Hadouken?" Other than the brief returns to Far Cry Primal, The Witness, and even Kingdom Hearts 1.5 HD, we also discuss the unfortunate fate of Lionhead Studios following the cancellation of Fable Legends.
Discussion:
Street Fighter V
Far Cry Primal
The Witness
Kingdom Hearts 1.5 HD
The Fate of Lionhead Studios
No Man's Sky is Starting to Come Together
and more...
Link Dump:
Enjoy the show? Let us know how you feel about the topics discussed! Don't forget to subscribe to the show on iTunes to get each show as soon as it releases! As always, thanks from all of us here at 4player!