May 24, 2016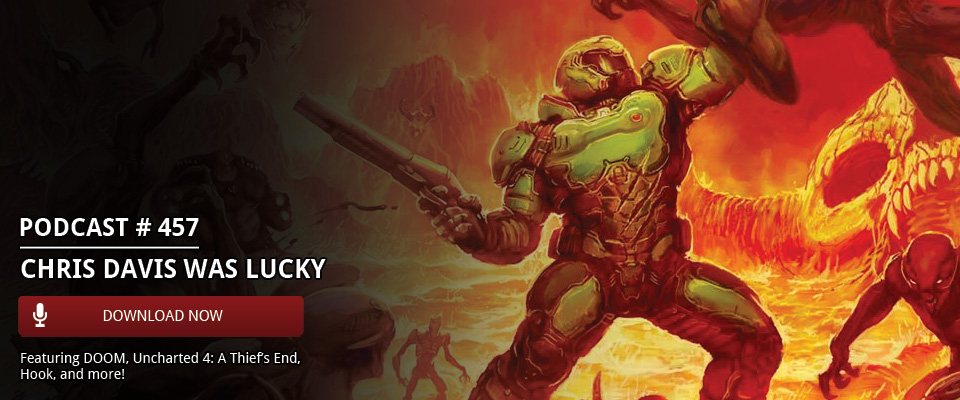 Not one to let Chris Davis have the final word, Brad opens this week with his answer to the recent adoption of the #ChrisDavisWasRight hashtag. Of course, this is all in reference to DOOM, a sequel from Id Software that has been years in the making... and to our surprise... it's pretty good! We shower praise all over Uncharted 4 as well for it's attention to detail and we take a look at Hook, a puzzle game chosen by our supporter of the month. Lastly, things get weird and fun in this week's round of Patron questions!
Discussion:
#ChrisDavisWasRight
DOOM
Hook
Uncharted 4: A Thief's End
Resident Evil 7 Rumors
Patron Questions
and more...
Link Dump:
Enjoy the show? Let us know how you feel about the topics discussed! Don't forget to subscribe to the show on iTunes to get each show as soon as it releases! As always, thanks from all of us here at 4player!