Aug 30, 2015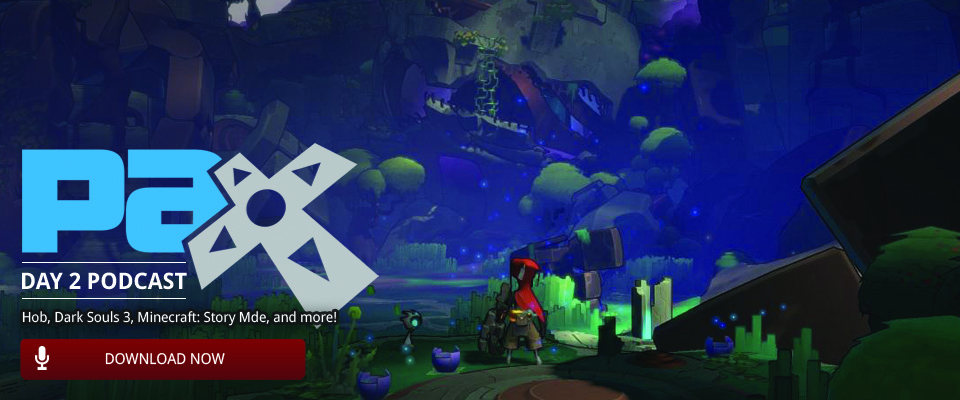 PAX Prime continues and we have been having some great luck finding some great new indie games to be excited about! On this episode we go into depth about Hob, the latest game from Runic Games and Krispy goes spills the details on his time with Dark Souls 3. We also played some Minecraft: Story Mode... which is weird.
PAX Prime 2015 (Day 2) - [download]
Discussion:
Drawn to Death
Hob
Dark Souls 3
Minecraft: Story Mode
and more...
Link Dump:
Enjoy the show? Let us know how you feel about the topics discussed! Don't forget to subscribe to the show on iTunes to get each show as soon as it releases! As always, thanks from all of us here at 4player!