Apr 16, 2016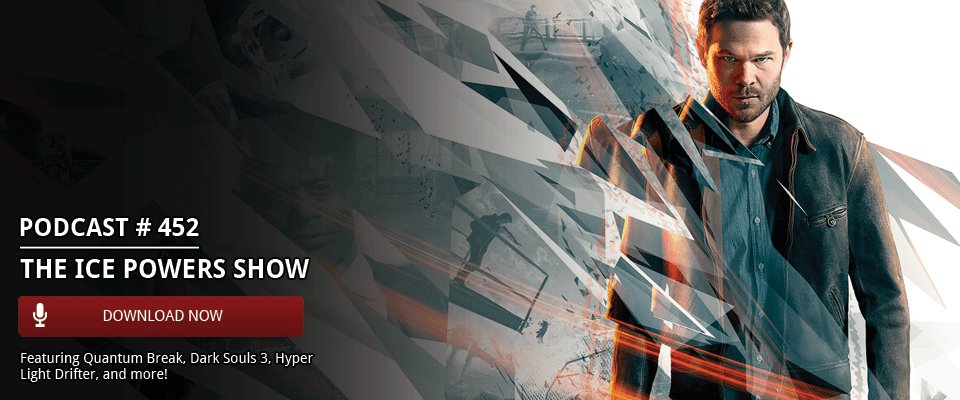 April continues to be a hell of a month as we have SO MANY NEW GAMES to talk about! Nick talks Quantum Break, that sweet new game from Remedy about the dude with ice powers! Of course, it is also Dark Souls 3 week so we squeeze our initial thoughts on the new entry before delving into discussions on other games like Hyper Light Drifter, Enter the Gungeon, and Stories: Path of Destinies!
Discussion:
Quantum Break
Dark Souls 3
Hyper Light Drifter
Enter the Gungeon
Stories: Path of Destinies
Stardew Valley
and more...
Link Dump:
Enjoy the show? Let us know how you feel about the topics discussed! Don't forget to subscribe to the show on iTunes to get each show as soon as it releases! As always, thanks from all of us here at 4player!