Nov 14, 2015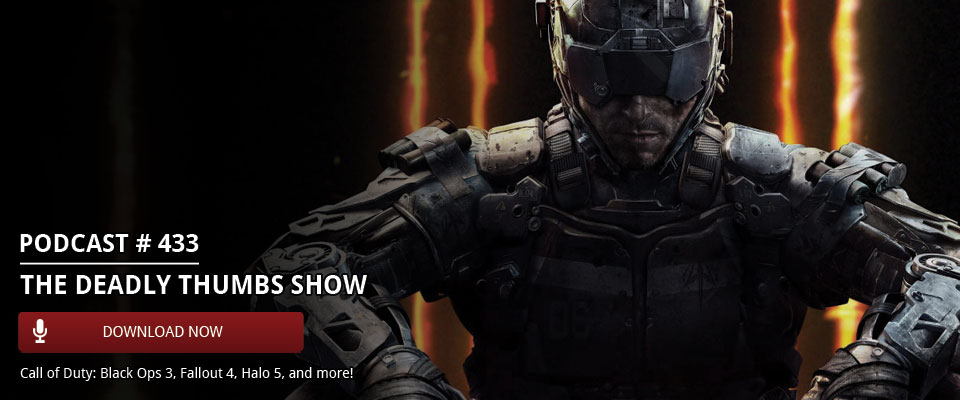 Drowning. In. Games. Fallout 4 is finally upon us but our discussions barely scratch the surface of this beast of a game (Tune in next week for more). We do revisit a few other huge games like Metal Gear Solid V and Assassin's Creed Syndicate but Chris Davis joins us in the second segment to shed some light on the Fall's big shooters, Call of Duty Black Ops 3 and Halo 5. You might be surprised by which game has won his affections!
Discussion:
Metal Gear Solid V: The Phantom Pain
Assassin's Creed Syndicate
Fallout 4
Call of Duty: Black Ops 3
Halo 5
and more...
Link Dump:
Enjoy the show? Let us know how you feel about the topics discussed! Don't forget to subscribe to the show on iTunes to get each show as soon as it releases! As always, thanks from all of us here at 4player!