Mar 25, 2016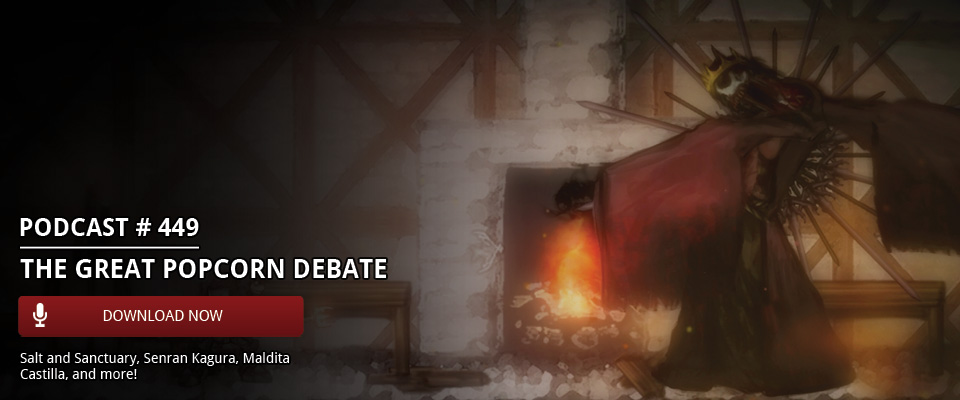 We dig deep into the Salt and Sanctuary experience and perhaps even deeper than we should into Senran Kagura. Nolan also tells us about Maldita Castilla (chosen by Supporter of the Month, Prince of the Universe), a punishing homage to classic Ghosts and Goblins. In the news, we discuss some truly unfortunate and worrisome headlines coming out of the Sony and Nintendo camps.
Discussion:
Maldita Castilla
Salt and Sanctuary
Senran Kagura
Sony Loses Publishing Rights to 'Rime'
Rumor: Nintendo to Cease Production of Wii U in 2016
and more...
Link Dump:
Enjoy the show? Let us know how you feel about the topics discussed! Don't forget to subscribe to the show on iTunes to get each show as soon as it releases! As always, thanks from all of us here at 4player!